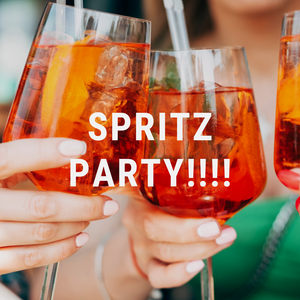 Saturday, September 23rd

We're bringing back our Spritz Party!
Come say farewell to summer with us while sipping on 4 unique Spritz Cocktails and a few salty Aperitivo Snacks to cleanse your palate! All the fun summer cocktails for you to try and make at home! Come stir things up with us.
1:00 - 4:00 PM

$30/per person