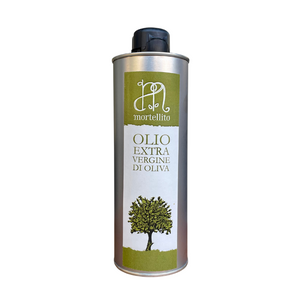 Mortellito Olio Extra Vergine d'Oliva 2020 500ml, Italy
Dario Serrentino grows not only some of the best grapes in Sicilia, but amazing almonds and olives as well. In the southeastern corner of Sicilia's Val di Noto, his family-run estate Il Mortellito farms Moresca and Tonda Iblea olives.

Together, these olive varieties create all the silky, buttery, textures and flavors Sicilian olio is known for with some delightful flavors of sweet herbs and citrus, and a light piquant finish.

Mortellito's olio is ideal for drizzling over simple dishes like roasted vegetables, sliced raw tomatoes, crudo, or prepared in the Sicilian classic: spaghetti con la bottarga. Good Sicilian olive oil is always a winner with nearly any seafood! It just works.