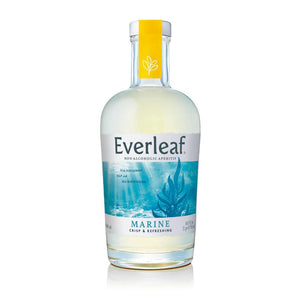 Everleaf Marine Non-Alcoholic Spirit
This is a crisp blend of sustainably sourced botanicals meant to capture marine flavors. In this non-alc mixer you'll find bergamot, kep and sea buckthorn. 
The perfect way to serve Everleaf is 1 part Marine, 3 parts light tonic, lots of ice and a garnish of lime slices!