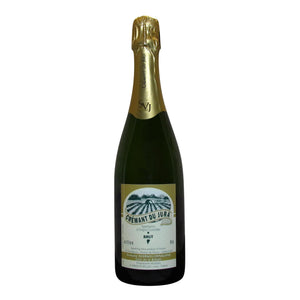 Domaine Overnoy-Crinquand Crémant du Jura Blanc NV, Jura, France
100% Chardonnay

The Overnoy-Crinquand families manage their holdings within Pupillin, a village in the heart of the Arbois appellation, in a poly-cultural, organic way with cheese cows, grains for harvest and 5.5 hectares dedicated to the vineyard. Mikael Crinquand currently tends to these vineyards, making wine that is mostly sold to private clients--hence our excitement at having this wine! 

This Sparkling wine is 30 months of lees contact, a mere .5 grams per liter dosage. It offer a textural plushness and breadth balanced by minerality and a gentle honeyed character.