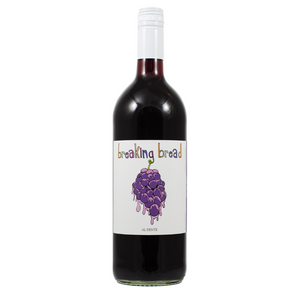 2022 Al Dente Red Blend 1 Liter, Sonoma County, California
90% Mourvèdre, 10% Zinfandel

"To the tooth," Al Dente describes the ideal consistency of something when cooked. They believe Breaking Bread's Al Dente is the perfect light and bright red wine to pair with the food being served in today's best restaurants or by itself on a summer afternoon.
They made this wine differently than their other Breaking Bread reds. While they are no stranger to carbonic maceration, this is the first red wine that is fermented 100% whole cluster. Their other reds are primarily whole cluster but with some foot treading to help release more color and tannins into the juice, which combined with longer time in barrel, makes those wines more ageable.
With Al Dente, they were looking for a style that is delicate enough to pair with lighter cuisines – from seafood to vegetarian to the ever-popular farm to table – without overpowering the nuances those types of dishes offer. Coming in at 11.7% alcohol, this wine is surprisingly complex. It sees three months in neutral French Oak barrels and goes through full malolactic fermentation.