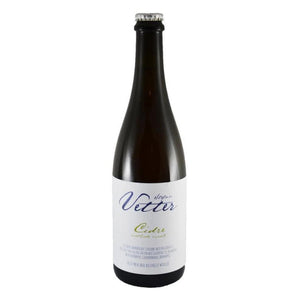 2021 Stefan Vetter Cidre Methode Rurale, Germany

A dry cider made with Quince fruit, which is an apple-like fruit of the rose family. Vetter has quince trees planted among the vines of his Garnbacher Kalbenstein vineyard. Vetter grows all of his fruit biodynamically and produces his wines and cidres completely naturally. 

This lightly sparkling cidre is dry, tart, with a light mousse. It's mineral, fresh and direct and at only 6% ABV, you can enjoy as many as you want!