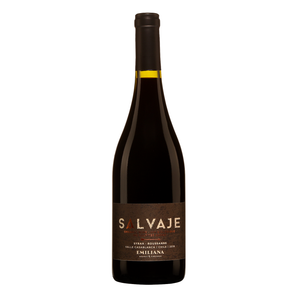 2021 Salvaje No SO2, Valle Casablanca, Chile
95% Syrah, 5% Roussanne

The grapes were picked into bins, transported to the winery, and immediately chilled. The reception process begins with a double selection system on conveyor belts both before and after being destemmed. The grapes are then crushed and deposited into stainless steel tanks, where they undergo a 2-day cold maceration at 6º–8ºC. The temperature was then raised for the alcoholic fermentation with native yeasts at temperatures controlled to 20º–24ºC with a pumpover program managed according to enological criteria. Malolactic fermentation took placed naturally in stainless steel tanks, where the wine was aged for 5 months. The wine was the stabilized naturally without treatments. It was filtered with a 1-micron cartridge filter prior to bottling.