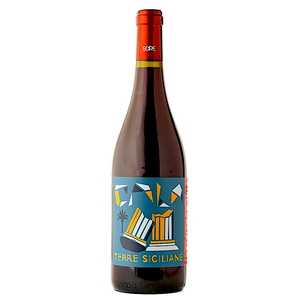 2021 Fuso Cala Nero d'Avola Terre Siciliane, Sicily, Italy
90% Nero, 10% Grillo

Tart black berries and fresh red plums. Rooibos tea spice. Cool-fruited and saline with rippin' acidity. 

Produced by Dario Serrentino of Mortellito from his friend's organic vineyards in the Noto Valley on limestone and clay soils - 90% Nero and 10% Grillo, this is a light chillable red made from 20-60 year old bush trained vines Cofermented with native yeasts in stainless steel. Try it with panzanella or a seafood stew!

From the winemaker: "FUSO is our project to search for and bottle Italy's natural and characterful daily drinkers. We work with farmers and producer friends who are committed to organic viticulture, low-intervention, and terroir-driven wines."