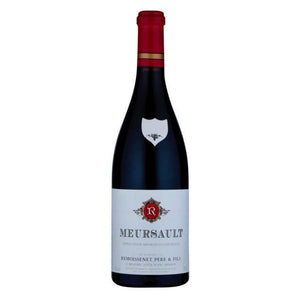 2020 Remoissenet Pere & Fils Meursault Rouge, Burgundy, France
100% Pinot Noir

This is a rare and wonderful single-vineyard red wine from the village of Meursault. This area is known mostly for its bold and savory white Burgundies so seeing a red wine is a special treat. The plots planted with Pinot Noir are few and far between here but are mineral-rich. 

This wine has aromas of red fruit, baking spices, black cherry and forest floor. It's earthy and bold, with fine tannins that make it a beautiful pairing with food.