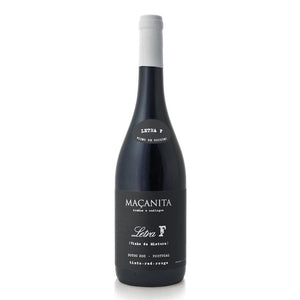 2019 Macanita Letra F Tinto, Douro, Portugal
A field blend of more than 20 red and white grape varieties from 70- to 110-year-old vines. 70% red and 30% white grapes. 

From Ole & Obrigado: "Ruby color. On the nose, red fruit tinged with white flowers and mineral notes. On the palate, fresh and lively, with bright acidity, showing intensity and concentration of aroma. Tannins are long, fine, and grippy, guiding this lighter-bodied red to a very saline finish.

Maçanita's Letra F reflects the ever-evolving landscape in the wine world: a fresh, field-blend wine hailing from some of the most intriguing vineyard sites in the Douro."