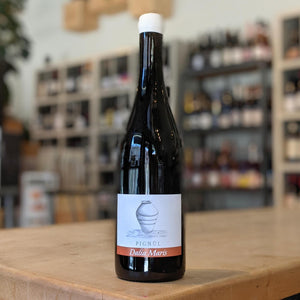 2018 Dalia Maris Pignolo Pignul, Colli Orientali del Friuli, Friuli-Venezia Giulia, Italy
100% Pignolo

Pignolo is a hidden gem that can be found in Friuli!  The word pignolo means "fussy" in Italian.  Pignolo wines are strong and structured, with plump tannins and balanced acidity. The variety has an affinity for oak, and wines are often aged for 24 months or more in barrel before being released, and can age for many years.

This is a side project from Venica & Venica to highlight a forgotten Italian varietal, Pignolo. It sees 6 months on its skins in amphora and can definitely age for a long time more! It's a celebration of Friuli and named after the winemakers grandmother.