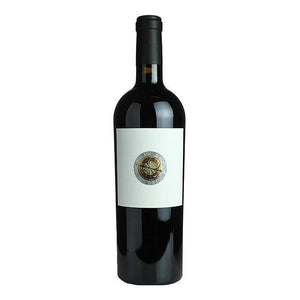 2019 Castiel Estate Cabernet Sauvignon, Howell Mountain, Napa Valley, California
Inspired by Dave and Kathleen's desire to capture time and place, Castiel Estate Cabernet Sauvignon is a collaboration among nature, patient and caring human hands, and artistic excellence. It speaks clearly of its unique and extraordinary location upon Howell Mountain. It is masterfully brought to life by the talented and renowned winemaker, Celia Welch, whose deep knowledge and understanding of expressing terroir allows each vintage to showcase its unique qualities while maintaining the consistency of Howell Mountain characteristics.
Since the first vintage in 2014, attention to detail and exacting viticultural practices yield berries of ripe, delicious flavors. The grapes are harvested by hand in several passes resulting in many distinct vinifications from which to create the final blend. At the winery, clusters are gently destemmed and berries are chosen with intent by manual and sophisticated optical sorting methods. During fermentation, the wine is left on the skins until complete, and then pressed and transferred to French oak barrels to age for 18 to 22 months. Castiel Estate Cabernet Sauvignon is a wine structured around the backbone of minerality, concentrated fruit, powerful richness and integrated tannins, the hallmark qualities of a Howell Mountain cabernet.
Castiel Estate is made in limited quantities and released each Fall.